Corporate & Media Partnerships
Corporate Partnerships
Promote your company with the Space Coast's Premiere Performing Arts Venue!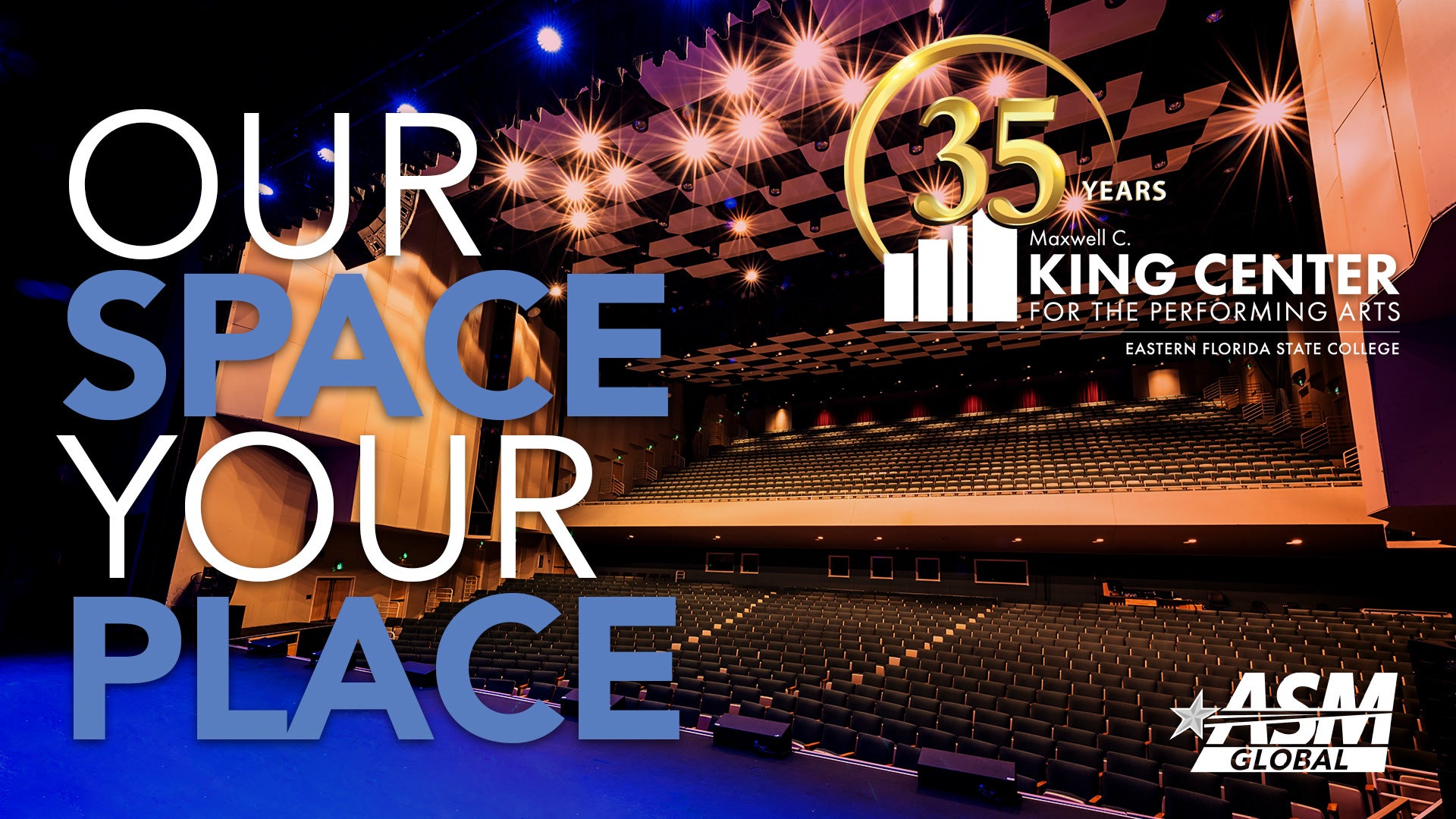 With more than 100,000 guests each year and over 100 shows on the roster, the King Center gives your brand maxium exposure with a demographic known for it's robust spending pattern.
Offering a variety of print and digital media & sinage opportunites, our footprint reaches thousands in and around the Space Coast, from residents to visitors.
For more information about promoting your brand at the King Center please contact our Sales & Marketing Manager, Kayleigh Mollycheck,at kmollycheck@asmmelbourne.com
Media Partnerships
The King Center partners with a variety of local media outlets that are integral to the successful promotion of King Center programs. Like Corpororate Partnerships, Media Partnerships are customized to fit each media organization's needs. Annual partnership benefits may include, but are not limited to:
In-kind trades with the King Center
Publications displayed in King Center lobby
Logo recognition in King Center performance programs
Logo recognition on King Center lobby signage
Ad placement on King Center print-at-home tickets
Exclusive access to the King Center Crown Club
To learn more please contact our Sales & Marketing Manager, Kayleigh Mollycheck, at kmollycheck@asmmelbourne.com
---
The Maxwell C. King Center for The Performing Arts, a proud direct support organization of Eastern Florida State College and ASM Global managed venue, has been at the heart of cultural and educational experiences since 1988. The six-story, 100,000-square foot facility has continuously dedicated itself to curating outstanding educational, cultural, and community events that resonate with audiences of all backgrounds. From the acoustically brilliant L3Harris Technologies Theatre, boasting 2,016 seats, to the intimate 300-seat Studio Theatre and the exclusive Crown Club VIP room, the King Center offers a symphony of spaces that cater to diverse events and occasions, making it a vibrant hub for artistic expression and community engagement.
Mission Statement: To improve the quality of life for all residents of Brevard County through cultural, educational, recreational and community arts programs, by providing access to high quality, challenging and diverse touring and local performing arts events.
---
About ASM Global
ASM Global is the world's leading producer of entertainment experiences. It is the global leader in venue and event strategy and management—delivering locally tailored solutions and cutting-edge technologies to achieve maximum results for venue owners. The company's elite venue network spans five continents, with a portfolio of more than 350 of the world's most prestigious arenas, stadiums, convention, and exhibition centers, and performing arts venues. Follow us on Facebook, Instagram, LinkedIn, and Twitter. asmglobal.com