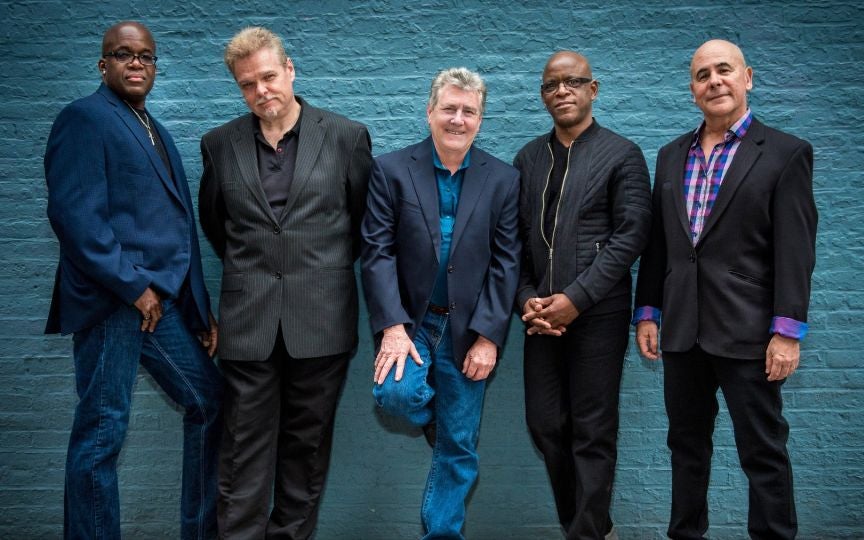 Date

Jan

19

2023

Event Starts

7:30 PM

Location

Studio Theatre

Doors Open

6:30 PM

On Sale

On Sale Now
Regalitos Foundation Presents
Spyro Gyra - NEW DATE!
A Brevard Music Group Production
Event Details
NEW DATE - Thursday, January 19, 2023
Due to touring and traveling interruptions with the Spyro Gyra tour and Hurricane Ian, a new date has been made available to play at the King Center Studio Theatre on Thursday, January 19, 2023.
October 2019 witnessed the release of Spyro Gyra's first album of new material in six years. Once again, they have upset expectations by recording an album of all cover songs. In a nod to drawing heavily from their earlier pop and rock influences, Vinyl Tap. It's going to upset some expectations of a collection of romantic favorites by a contemporary jazz artist. Be prepared for some surprises, like a Latin big band approach to Cream's "Sunshine Of Your Love". Or maybe a stunning arrangement of Blind Faith's "Can't Find My Way Home". Or maybe a slowed down, bluesy version of Squeeze's "Tempted" might be more your style. These are going to be some of the highlights of the Vinyl Tap tour.

"My hope is that our music has the same effect on the audience that it does on me," says group leader Jay Beckenstein. "I've always felt that music, and particularly instrumental music, has this non-literal quality that lets people travel to a place where there are no words. Whether it's touching their emotions or connecting them to something that reminds them of something much bigger than themselves, there's this beauty in music that's not connected to sentences. It's very transportive. I would hope that when people hear our music or come to see us, they're able to share that with us."
Studio Theatre Venue Information
This event is in the STUDIO THEATRE. From the King Center parking lot, continue past the Main Theatre doors and the Ticket Office, go left around the corner of the building. The Studio Theatre is straight ahead through the glass doors. Signs are overhead to direct you.
Mask Policy: Use of masks are optional and at the discretion of individual patrons
Clear Bag Policy:
Clear Bags up to 12"x6"x12" or 1 Gallon Resealable Storage Bag ONLY
Small Wristlets / wallets will still be allowed
(4.5" x 8.5" x 2")
NO LARGE PURSES OR BAGS ALLOWED IN