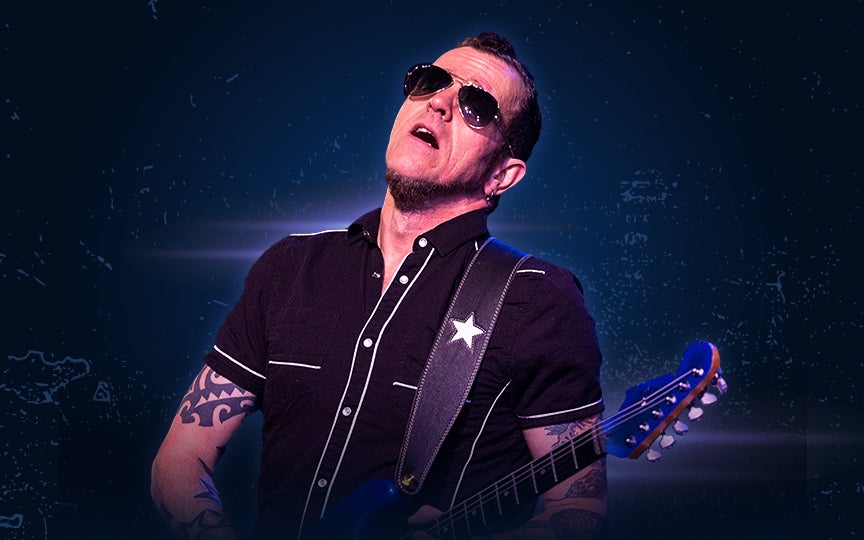 Date

Apr

27

2023

Event Starts

7:30 PM

Location

Studio Theatre

Doors Open

6:30 PM

On Sale

On Sale Now

Presale Offer
Regalitos Foundation & Brevard Music Group
Gary Hoey
Event Details
Have a presale code? Enter Promo Code by clicking this link:
"Neon Highway Blues", Gary's latest release, carries its 11 tracks with the confidence and assuredness of a veteran, and the freshness of someone who's still in the process of discovery and refinement – with the help of famous friends such as Eric Gales, Lance Lopez, Josh Smith and Hoey's 17-year-old son Ian Hoey. The release of "Neon Highway Blues" will, of course, take Gary Hoey back on the highways and byways for plenty of touring and playing, well, the blues – and more. He can't yet predict where the next road will take him, but Hoey is confident it will always be an adventure.
"It's great to hear Gary sing and play the blues with his trademark intensity, feel and authenticity. And the guitar tones…both vintage and modern at the same time." – Joe Satriani
Watch the music video for Gary Hoey – Under the Rug (feat. Eric Gales) off the Neon Highway Blues album here: https://www.youtube.com/watch?v=RPFa8F5pcuo
Studio Theatre Venue Information
This event is in the STUDIO THEATRE. From the King Center parking lot, continue past the Main Theatre doors and the Ticket Office, go left around the corner of the building. The Studio Theatre is straight ahead through the glass doors. Signs are overhead to direct you.
Mask Policy: Use of masks are optional and at the discretion of individual patrons
Clear Bag Policy:
Clear Bags up to 12"x6"x12" or 1 Gallon Resealable Storage Bag ONLY
Small Wristlets / wallets will still be allowed
(4.5" x 8.5" x 2")
NO LARGE PURSES OR BAGS ALLOWED IN