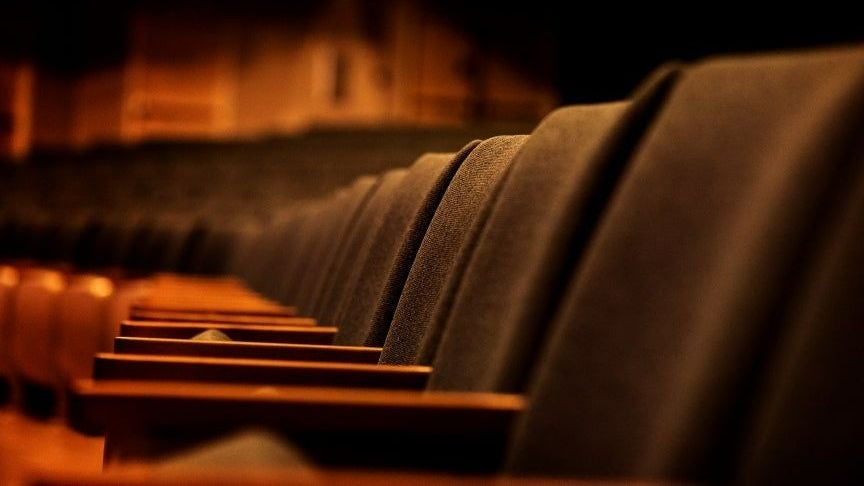 King Center Announces Three New Shows!
Croce Plays Croce, Snow White & Jesse Cook
MELBOURNE, FL – March 28, 2023
The Maxwell C. King Center for the Performing Arts, is proud to announce three events coming to the Space Coast this winter season! On Wednesday, November 29 at 8 PM, AEG Presents is bringing Croce Plays Croce – performed by A.J. Croce celebrating 50 years of his father's work live on stage! To help us wrap up 2023, Classical Arts Entertainment will be bringing the renowned State Ballet Theatre of Ukraine's Snow White & The Seven Dwarfs ballet on Saturday, December 30th with two performances scheduled at 1:30 & 6:30 PM. Brevard Music Group & Regalitos Foundation is proud to bring Jesse Cook – The Libre Tour to the King Center Studio Theatre on Friday, January 12th as one of the first events in the new year! Tickets for all three events go on sale this Friday, March 31st at KingCenter.com, or by calling or visiting the King Center Ticket Office Monday – Friday, Noon – 6 PM / 321 -242-2219. Additional show details below.
WEDNESDAY, NOVEMBER 29, 8 PM: Croce Plays Croce – Performed by A.J. Croce–The 50th Anniversary Concert
King Center L3Harris Technologies Theatre – Main Stage
Presented by AEG Presents
"He's connecting the dots between father and son, who despite never really knowing one another shared a musical bond." - Arizona Daily Star
Multi-faceted singer/songwriter A.J. Croce is hitting the road again in celebration of two more of his father Jim Croce's legendary albums, 1973's Life and Times and his final release, I Got A Name, in addition to songs from You Don't Mess Around With Jim. The much-anticipated fall tour, Croce Plays Croce 50th Anniversary commences in mid-October with the first announced date being Springfield, MA on October 27, and includes shows through November and December in historic venues like New York City's Town Hall and Detroit's Royal Oak Music Theatre, and the final tour stop right here at the King Center for the Performing Arts in Melbourne, FL.
Fans and critics who attended last year's 50th Anniversary Celebration shows are thrilled that A.J. is readying another affectionate interpretation of his father's enduring legacy. The shows have renewed interest in Jim Croce and garnered praise for A.J: "I think they come as a Jim Croce fan but also leave as fans of mine. That's something that has also made this whole experience really amazing."
Publicity Contact for A.J. Croce:
Penny Guyon, Firefly Media, 323.874.0772 penny@firefly-media.net
SATURDAY, DECEMBER 30TH, 1:30 & 6:30 PM-State Ballet Theatre of Ukraine: Snow White & The Seven Dwarfs
King Center L3Harris Technologies Theatre – Main Stage
Presented by Classical Arts Entertainment
There are fairy tales that inspire creators to create performances in different genres and directions. One of these was the favorite fairy tale of the Brothers Grimm, "Snow White and the Seven Dwarfs." This time, the fairy tale comes to life in dance and staging by the State Ballet Theater of Ukraine. Our ballet is a story about love, friendship, witchcraft, and the eternal struggle between good and evil.

Snow White is an excellent opportunity to spend time with the whole family and to introduce children to the art of classical ballet. A unique production, an excellent plot (bright acting images, virtuoso solo parts, comical dwarfs, funny little animals), famous characters, and dynamic music will give both adults and children a festive mood. Two performances available at 1:30 PM & 6:30 PM.
FRIDAY, JANUARY 12, 7:30 PM, 2024– JESSE COOK – THE LIBRE TOUR
King Center Studio Theatre
Presented by Brevard Music Group & Regalitos Foundation
A career spanning twenty-five years has brought this Canadian guitarist multiple accolades including a coveted Acoustic Guitar Magazine 'Player's Choice Silver Award', eleven Juno Award nominations (he won for 2001's 'Free Fall'), a Gemini Award and, most impressively, ten platinum and gold studio albums. Moreover, he has sold out concert halls the world over, produced five PBS television specials and five live CD's. Jesse Cook, clearly, has many more years of memorable performances ahead of him.
Tickets for all three events go on sale this Friday, March 31st at KingCenter.com or by calling 321-242-2219 during normal Ticket Office hours Monday through Friday, noon – 6 PM.
Stay up to date on all King Center Announcements & Happenings!
Sign up to receive e-mail alerts and announcements
Follow Social Media:
Facebook: @King.Center
Instagram: @KingCenterMelbourne
https://www.instagram.com/kingcentermelbourne
About Maxwell C. King Center for The Performing Arts
The King Center is a 501(c)(3) not-for-profit organization and a direct support organization of Eastern Florida State College. Since 1988, the six-story, 100,000-square foot facility has been dedicated to presenting educational, cultural and community events. The King Center features the L3Harris Technologies Theatre, an acoustically live, 2,016-seat main theatre. Other spaces include an intimate 300-seat Studio Theatre, a Crown Club VIP room where Crown Club members enjoy exclusive benefits, and a spacious rotunda available for receptions, corporate functions, and other special events.

Mission Statement: To improve the quality of life for all residents of Brevard County through cultural, educational, recreational and community arts programs, by providing access to high quality, challenging and diverse touring and local performing arts events.
About ASM Global
ASM Global is the world's leading producer of entertainment experiences. It is the global leader in venue and event strategy and management—delivering locally tailored solutions and cutting-edge technologies to achieve maximum results for venue owners. The company's elite venue network spans five continents, with a portfolio of more than 350 of the world's most prestigious arenas, stadiums, convention and exhibition centers, and performing arts venues. Follow us on Facebook, Instagram, LinkedIn, and Twitter. asmglobal.com