Just Announced! Pablo Cruise LIVE at the King Center Studio Theatre
The King Center & AEG Presents Announces:
Pablo Cruise- September 15th
Performing LIVE At the King Center Studio Theatre in Melbourne
Tickets on Sale this Friday, July 28th
MELBOURNE, FL – July 25, 2023
The King Center for the Performing Arts along with AEG Presents is excited to announce Pablo Cruise coming to the Space Coast at the King Center for the Performing Arts! The event will take place in the intimate King Center Studio Theatre on Friday, September 15th at 8:00 PM. Tickets will go on sale to public beginning Friday, July 28 at 10 AM online and Noon at the King Center Ticket Office. Fans can visit KingCenter.com for more information or call 321-242-2219 for tickets during King Center Ticket Office Hours Monday – Friday, Noon – 6 PM. Visit KingCenter.com for more information.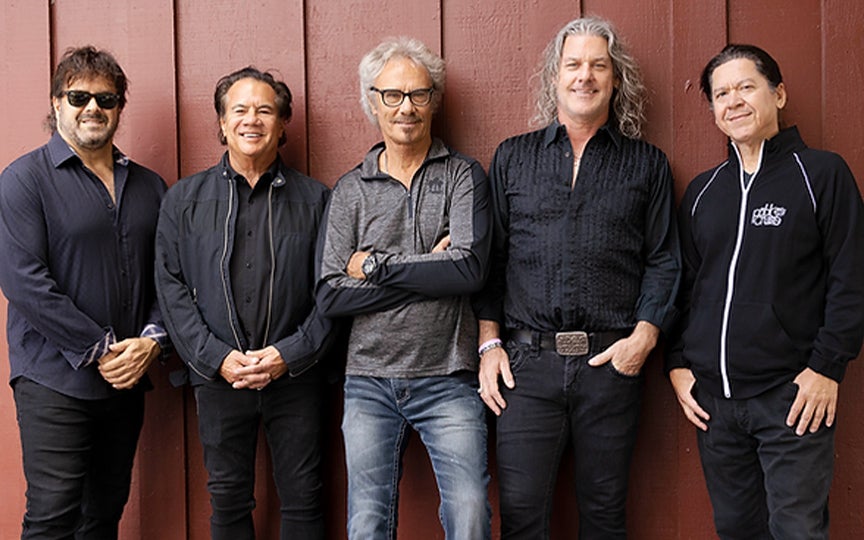 Pablo Cruise, a band known for their honest and infectious music, released their debut album in 1975. With millions of albums sold and hits like "Whatcha Gonna Do When She Says Goodbye?" and "Love Will Find A Way", they toured extensively until 1985, achieving great success and becoming renowned performers.
After a nearly 20-year hiatus, founding members David Jenkins and Cory Lerios, reunited the band in 2005. Today Pablo Cruise is bringing more energy and excitement to the stage than ever before and with the addition of Larry Antonino, Sergio Gonzalez and Robbie Wyckoff, the band has never sounded better. To hear Pablo Cruise on a record is one thing, but to experience the band live is an exhilarating event. Check out www.pablocruise.com for more band information.
Stay up to date on all King Center Announcements & Happenings!
Sign up to receive e-mail alerts and announcements
Follow Social Media:
Facebook: @King.Center
Instagram: @KingCenterMelbourne
instagram.com/kingcentermelbourne/
About Maxwell C. King Center for The Performing Arts
The Maxwell C. King Center for The Performing Arts, a proud direct support organization of Eastern Florida State College and ASM Global managed venue, has been at the heart of cultural and educational experiences since 1988. The six-story, 100,000-square foot facility has continuously dedicated itself to curating outstanding educational, cultural, and community events that resonate with audiences of all backgrounds. From the acoustically brilliant L3Harris Technologies Theatre, boasting 2,016 seats, to the intimate 300-seat Studio Theatre and the exclusive Crown Club VIP room, the King Center offers a symphony of spaces that cater to diverse events and occasions, making it a vibrant hub for artistic expression and community engagement.
Mission Statement: To improve the quality of life for all residents of Brevard County through cultural, educational, recreational and community arts programs, by providing access to high quality, challenging and diverse touring and local performing arts events.
About ASM Global
ASM Global is the world's leading producer of entertainment experiences. It is the global leader in venue and event strategy and management—delivering locally tailored solutions and cutting-edge technologies to achieve maximum results for venue owners. The company's elite venue network spans five continents, with a portfolio of more than 350 of the world's most prestigious arenas, stadiums, convention and exhibition centers, and performing arts venues. Follow us on Facebook, Instagram, LinkedIn, and Twitter. asmglobal.com
####