Community Engagement & Activities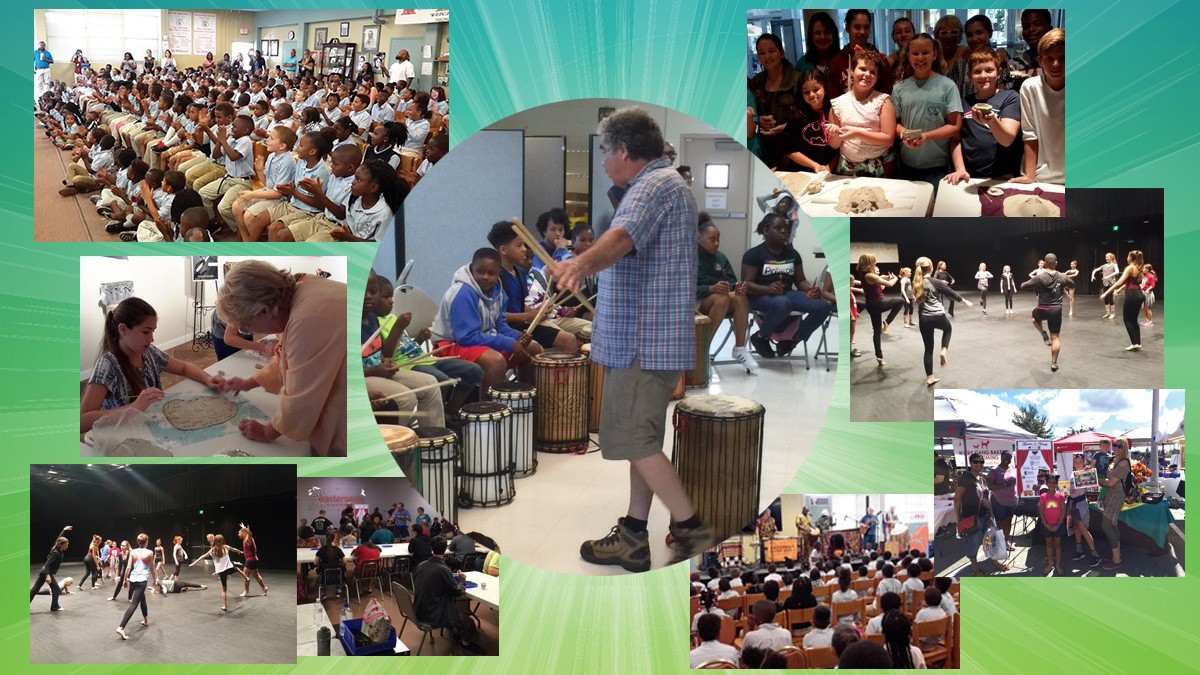 Since 1999, The King Center Youth Theatre and Community Engagement Program has taken arts and educational theatre programs to the community, creating opportunities for youth to have access to high quality cultural enrichment. These opportunities are in addition to our regular scheduled school time performances and training opportunities presented at the King Center. Community venues play an integral part in shaping our community. By hosting a Community Engagement Event at your venue, you strengthen your community and create a cultural bond with the King Center.

Wednesday, April 6, 2022 - 7 PM

The US Coast Guard Band - Register for Tickets:
The premier band of the United States Coast Guard and Homeland Security was first organized in March 1925. The 55-member band features a broad spectrum of music from wind ensemble classics to swinging jazz charts showcasing over twenty instruments. "It's a virtuoso band, its ensemble playing is as near perfect in every detail as its soloists are first class..." —NIAGARA GAZETTE, Niagara Falls, N.Y
Suitable for ALL AGES
Main Stage
Admission: FREE seating on a first come basis. Click link above to reserve your seat!
For additional details:
Contact the Youth Theatre and Community Engagement Office
(321) 433-5717
No events scheduled yet, please check back soon
---